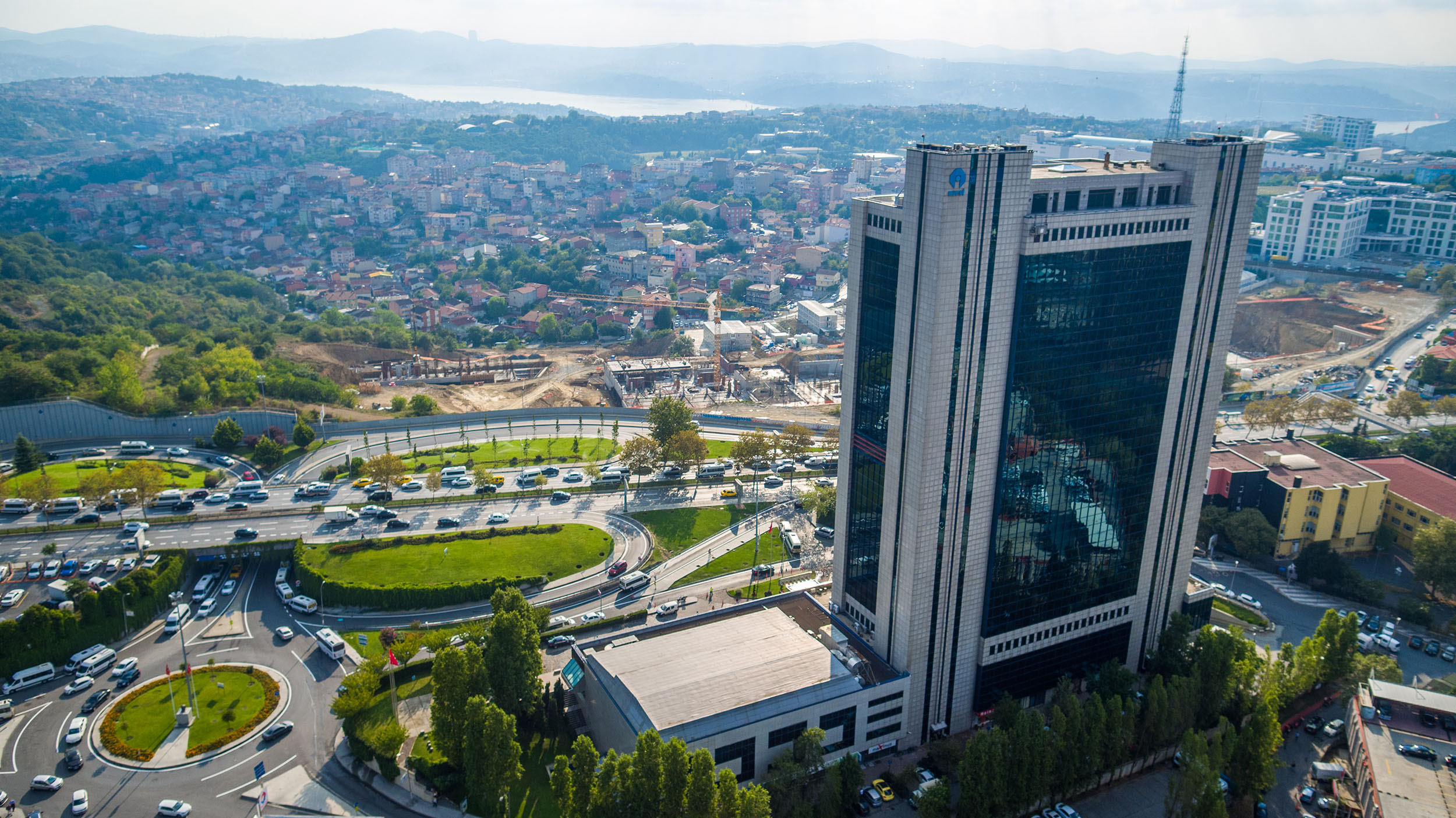 Nurol Plaza
Nurol Construction and Trading Co. Inc. which is the first and pioneering company of Nurol Group of Companies was founded as an international general contracting company in 1966 and made a name for itself with many large-scale and high-tech international projects since its establishment.
During the period between 1980-1990, Nurol Construction and Trading Co. Inc. has moved its activities in international platforms to the oil producing countries especially Kingdom of Saudi Arabia through Engineering-Procurement-Construction based "Turnkey" projects and it reached an outstanding position among the International Turkish Contractors with its success level achieved. During the 1990's, as a result of the position attained, Nurol Construction and Trading Co. Inc. expanded its international activities to Russian Federation and member countries of the Commonwealth of Independent States through its subsidiaries. In 1991, just a year after dissolution of the Soviet Union, the first construction project was awarded in Turkmenistan and it was among the first western companies stepped into the region. When it comes to the years of 2000s, Middle East and North Africa countries became focus of the area of interest, and the national projects in parallel with the international projects continued at full steam during this period, and many projects were secured among the references within the framework of the outstanding superstructure and infrastructure investments in Turkey.
As of 2016, Nurol Construction and Trading Co. Inc. has expanded to 15 countries in three continents in parallel with its activity of areas, superior technological and administrative infrastructure, leading position in the construction sector, technical and administrative staff exceeding 10.000 persons, strong machinery-equipment park and funding capabilities. Nurol Construction and Trading Co. Inc. which was founded as an Ankara-based company in 1966 and moved to its new headquarters in Istanbul in 2015 is the core company of Nurol Group consisting of nearly 40 affiliates and partnerships, and that it continues to follow the important projects in almost every branch of sector with its completed reference projects portfolio around 9 Billion USD Dollars and ongoing projects exceeding 10 Billion USD Dollars. Nurol Construction ranked in the World's Top Global Contractors and The World's Top International Contractors published in the "Engineering News Record" of Mc Graw Hill, a national of US.
Nurol Construction and Trading Co. Inc., with its broad area of expertise, has an outstanding share in the implementation of the large-scale infrastructure and superstructure projects around the world. Compliance of the activities of Nurol Construction in the Headquarters and Project Sites with the terms of the ISO 001 Quality Management System, ISO 14001 Environmental Management System and OHSAS 18001 Occupational Health and Safety Management System are documented upon audits by an international independent certification firm having DakkS and TURKAK accreditation on a periodic basis.