General Manager's Message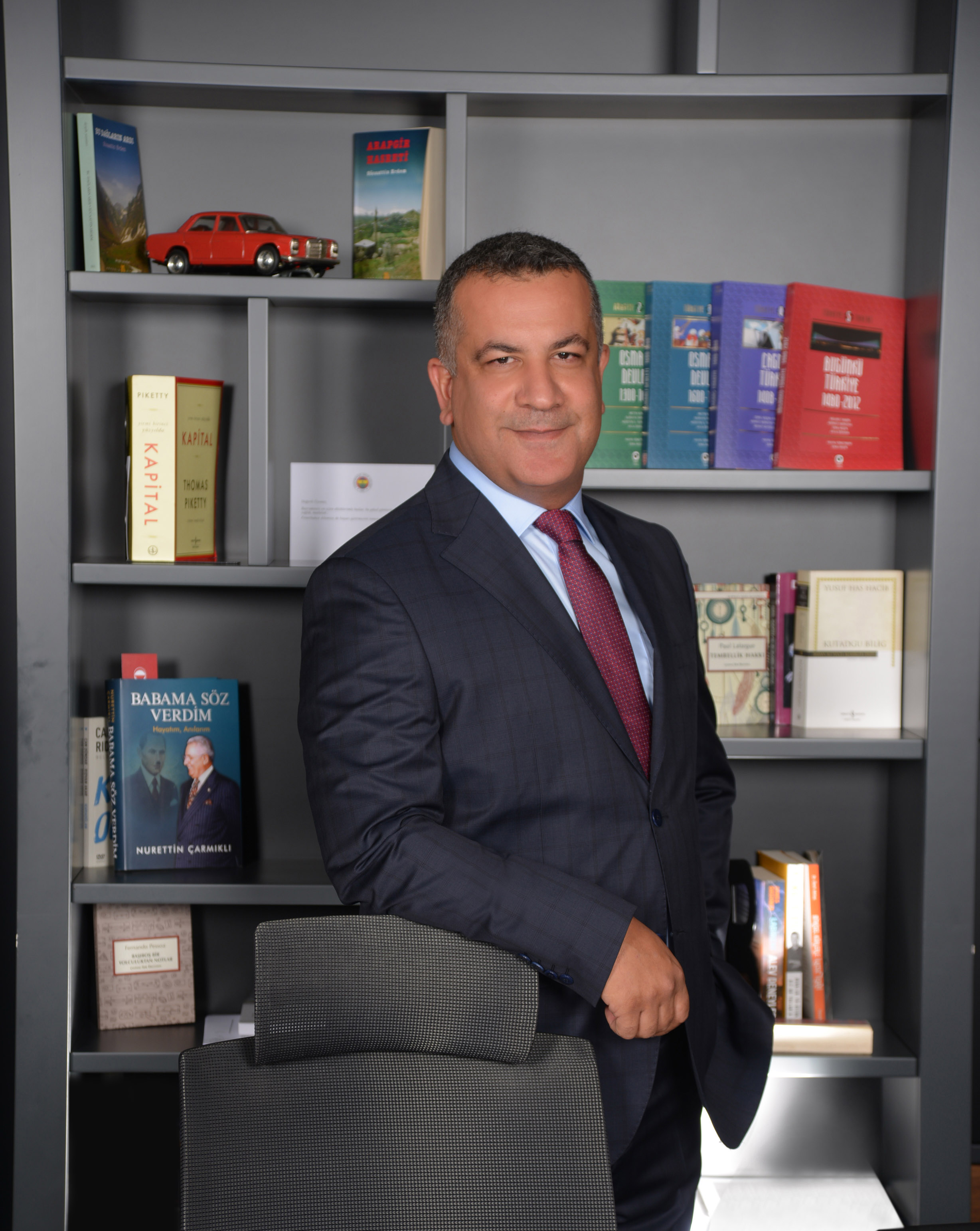 We, as Nurol Construction, continue to look from today to the future with firm steps and proper pride by completing more than half a century , also with our broad experience, dynamic, evolving and innovative corporate structure which have become significant in both national and international arenas, and also our virtuous standing with business ethic at a high level, and technical know-how.
Difficulties that Turkish Contracting Sector and the international equivalent of this sector have been facing in recent years all over the world are known to all. Yet, we, as Turkish Republic, still continue to make investments which are far above the world average without showing any slowdown. This is essential for the Turkish Contracting Industry and keeping away the occurrence of any damage on the competitive side of this sector. On the other hand, it is not possible to think that Turkish Contracting Industry has not been affected by the recession experienced in the leading markets such as USA and Europe for about 10 years across the world.
Accordingly, both economic fluctuations experienced from time to time and corresponding sudden legal arrangements especially for the volatility of exchange rates and for the purposes of economic measures at domestic markets, and the prevailing global crisis abroad and continuation of the low level trends especially in the oil prices, record breakings of iron and steel markets in the direction of price rises  are the major factors affecting the sector in a negative way. This condition, unfortunately, renders the sector desperate in long-term planning, yet, if I may say so, strengthens the immune system of the sector.
Our company, listed in the World's Top Global Contractors and The World's Top International Contractors published in the "Engineering News Record" of Mc Graw Hill, a national of US, possess a diversity of business areas  including the infrastructure projects, highways, rail and metro systems, tunnels, gas/oil pipelines and related facilities, irrigation/drainage systems, dams and hydroelectric power plants, water supply and waste water systems, urban/industrial treatment plants and solid waste facilities, turnkey production facilities and industrial complex projects, industrial sites, business and trade center projects, luxury/residential and social center projects, and the hotels, holiday resorts and tourist facility projects.
Major activity and follow-up areas of NUROL Construction, which is the flagship of NUROL Group of Companies that includes approximately 40 affiliates and partnerships having expanded to different areas from the construction and trade to the machinery and defense industry, banking and finance, hotel management and tourism, mining and energy production, aviation and insurance brokerage services, tens of countries, as of year 2018, spread over a huge geography from Algeria and Morocco to U.A.E., Saudi Arabia, Libya, Sub-Saharan Africa, India, Qatar, Georgia, Poland, Romania, Serbia, Bulgaria,  Russia, Turkmenistan, Kazakhstan, Uzbekistan, Iraq and Afghanistan.
Improving our corporate structure, increasing the turnover and profitability with each passing year more compared to the previous year, protecting the ethical values more and incorporating them into our employees, being of the permanent locomotive companies instead of periodical rises, exploring new opportunities while increasing our participation within the current markets, realization of projects with more innovative and creative models instead of traditional contract models, developing the projects for which our competitors compete less due to high complexity in terms of engineering, experience and financial strength which in turn exhibits Nurol's difference are among our real objectives.